Experience and expertise
Our dedicated equity release team has a background in financial planning, which ensures we have the experience and expertise to find the right solution for your needs. All our equity release advisers are committed to ongoing professional development.
This dedication to learning ensures our knowledge is up-to-date with the latest thinking and approaches within the market to ensure we have a market-leading knowledge bank. Our regular interactions with providers enable us to contribute to new product developments and help shape the future of the industry.
Our advisers have the relevant qualifications required to provide equity release advice. We are also members of the Equity Release Council, an organisation created to promote high standards of conduct and practice when providing advice about equity release.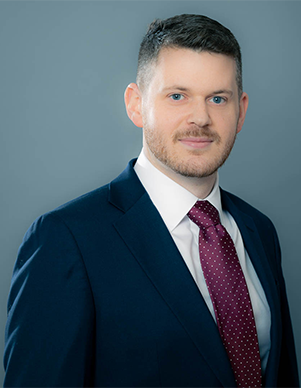 Anthony Seward
Anthony has worked within the financial services industry for many years. He began his career in the banking/mortgage industry, before specialising in equity release – a sector growing in popularity and in need of reputable, knowledgeable advisers.
His expertise has helped hundreds of clients use equity release as an effective tool to improve quality of life, protect family wealth and enable inter-generational transfers.
Alex Gibson-Watt
Alex leads the John Lamb Hill Oldridge Team, she joined John Lamb in 2003 and has worked over the whole business. Alex was integral in setting up John Lamb Financial Solutions in 2019 having identified a gap in the advice market for specialist financial advice.
Alex's particular area of interest is in advising landed estates and family offices on using insurance as an integral part of succession planning, which requires long term planning and input from advisers. Alex has been nominated for several industry awards including Citywealth Powerwomen – Boutique Growth.
Paula Steele
Paula has worked in the financial services industry for 40 years. Her extensive knowledge and expertise extend across all areas of financial planning, enabling her to deliver comprehensive and cohesive solutions.
Paula uses her experience to resolve particularly complex and challenging issues for individuals and families. She has played an important role in improving standards throughout the financial advice industry over the past few years, contributing regularly to the media.
Paula's professional accreditations include Chartered Financial Planner and IMC. She is also an affiliate of the Society of Trust and Estate Practitioners (STEP).